They say, "one is never over or underdressed in black." It's that unassumingly stylish colour that you know will work when all else fails. A black T-shirt goes with everything, a black blazer brings the whole look together in seconds, and an LBD, well there's nothing an LBD can't do. Unfussy, understated, and timeless, it's that one colour you can bet your life on. 
But while these essentials do their job well, we're looking for ways to take black beyond the basic. From cutesy peplums adorned with pearls, and crisp chic contrast belted tops, to edgy leather patch pants and hey-oh-senorita slit skirts, here's our edit of 10 black separates to take your black wardrobe up a notch.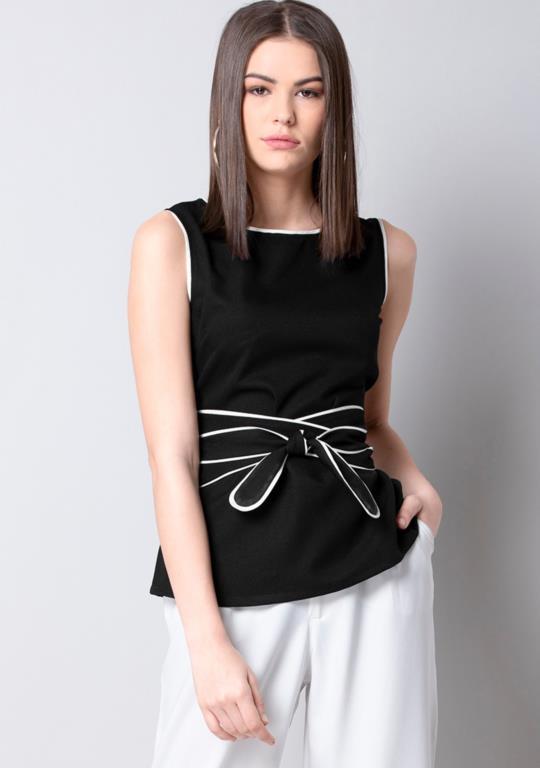 Black Contrast Piping Belted Top
Part serious, part sexy, this monochrome sleeveless top is just the pick to
take you from the boardroom to bar. Slip it on over white pants like this, or
with a midi skirt and let the belt work its magic on your curves.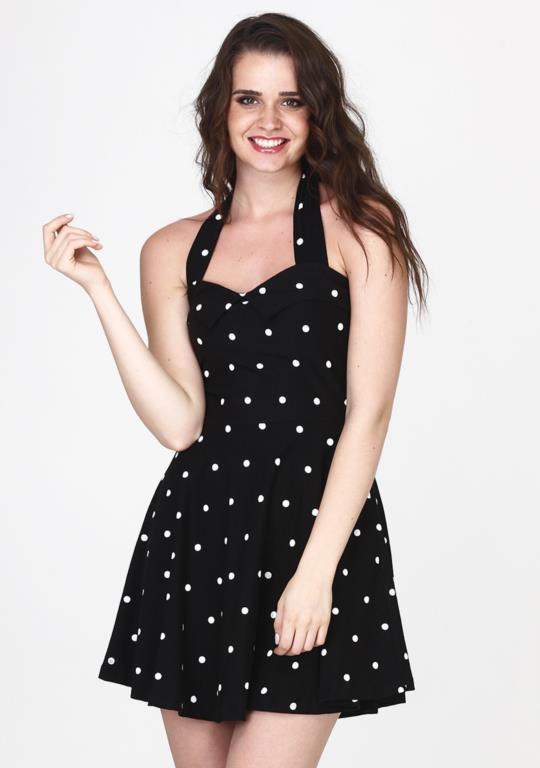 Black Heart Play Skater Dress
Easy to play cutesy, and just as easy to play sexy, this black sweetheart, halter neck skater dress can make you effortlessly swing both ways. Top the silhouette with timeless polka dots and you've got yourself a winner.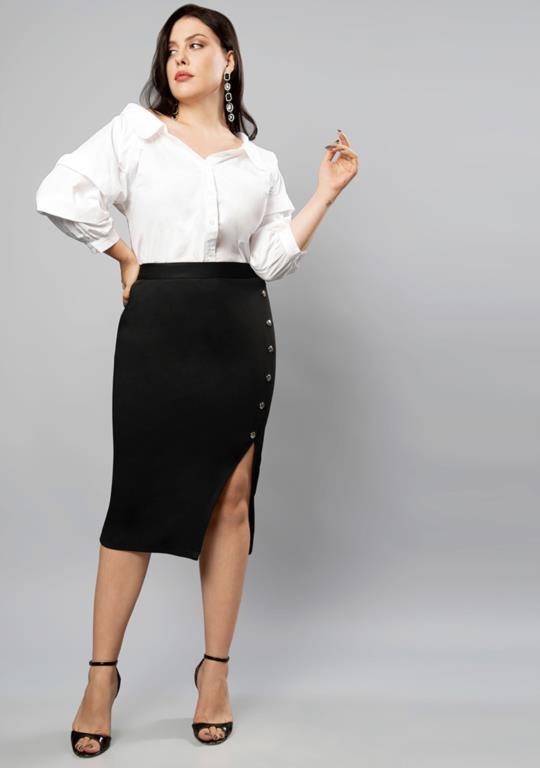 CURVE Black Buttoned Pencil Skirt
All its takes is a sassy side slit to take your look from drab to oh-so-fab!
This skirt from our CURVE line of clothing is just the piece you curvy girls
need to play a peek-a-boo!
 
Black Leather Patch Suede Leggings 
The simplest way to add that dash of edge to your black bottoms is by playing
with texture. Steal the limelight on your next night out with these black suede
leggings topped with leather patches.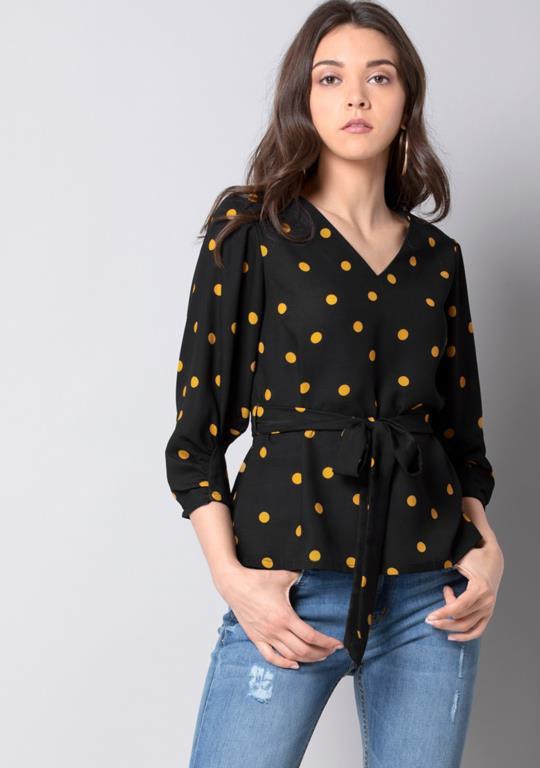 Black Mustard Polka Belted Top
Add some sunshine to your everyday style with this mustard polka-dot belted
top. Pair it with slim jeans or with an easy pair of culottes for a breezy,
casual look!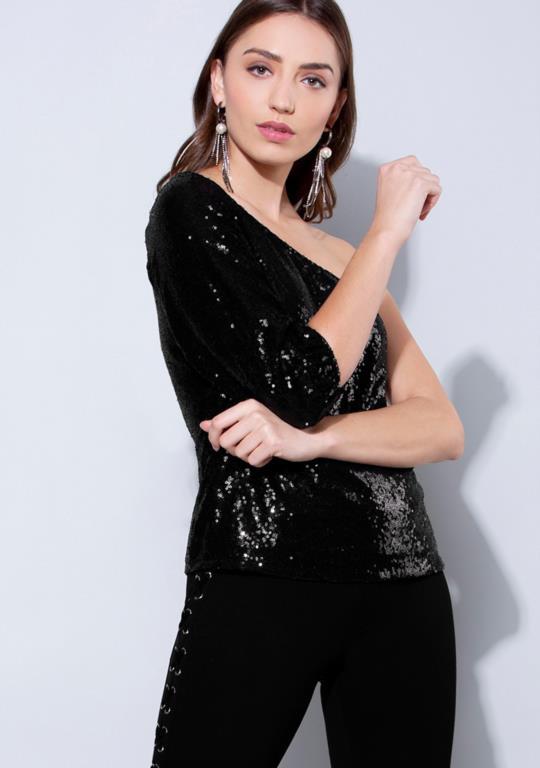 Black Sequin One Shoulder Top 
Bling, shine and everything fine!
Bring out the glamazon in you with this high-shine, black sequinned
one-shoulder top. Pair it with a pair of black leggings and be party-ready in
seconds!
Black Chevron Lace Cape Top 
Add a dash of romance to your casual, weekend look with this lace cape top.
Dress it up with a flouncy tea-length skirt or dress it down with a pair of
classic blue jeans.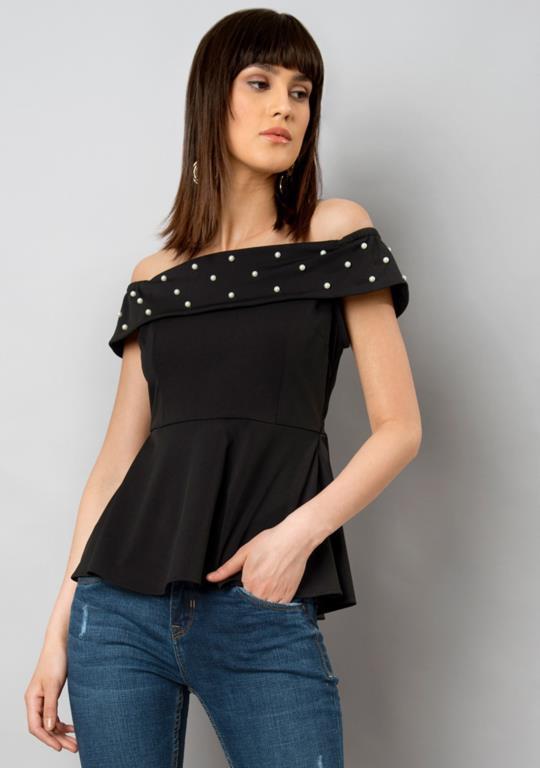 Black Pearl Off-Shoulder Peplum Top
Become the star of those evening soirees with a dash of feminine frivolity. A
romantic peplum cut topped with timeless pearls makes this black top, an
effortlessly stylish pick.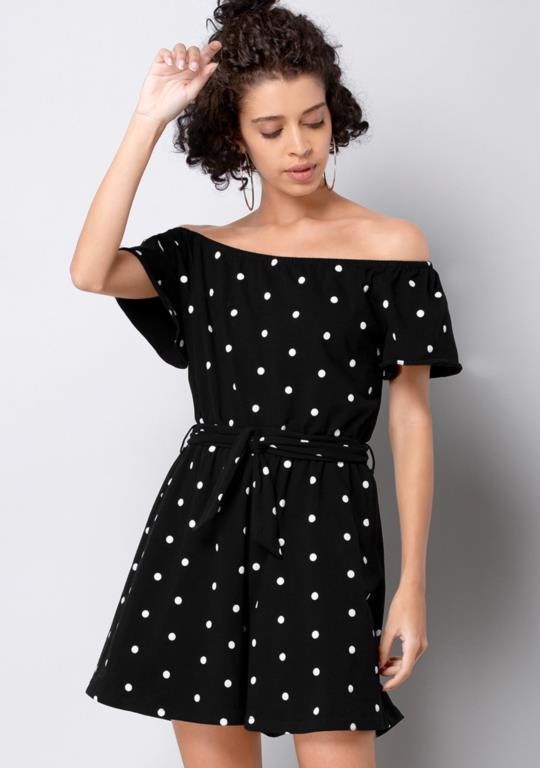 Black Polka Off Shoulder Playsuit
Give your off-duty look a frisky twist with this fun polka-dot playsuit. Clearly, we're never getting enough of this timeless or this fun classic pattern!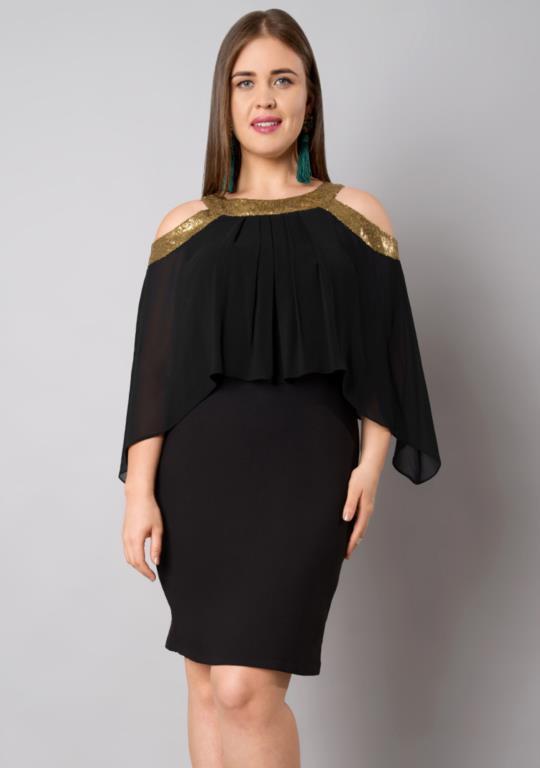 CURVE Black Cold-Shoulder Cape Dress
And here's ending this edit on a glitzy, can't-miss-me note! Break the monotony of a classic, understated LBD with this embellished neck, cold-shoulder dress. Well hello, diva!    
--------------------------------------------------------------------------
CROWNWAY-Professional Virgin Hair Online Shop
Lace Frontal Human Hair Wigs | Vrigin Hair Bundles | Closure & Frontal
https://crownwayhair.com