We hope the year brings new and interesting things in your life. With the endless list of resolutions, we are sure you have planned to make your 2017 all the more exciting. However, how many you'll be breaking is another question.
So, moving on from the resolution making and breaking dilemma, we have 5 exciting challenges for the 'bring it on' peeps out there. Read on if you accept the challenge.
Take A Solo Trip
No, we don't mean a beach holiday or a leisure retreat. Go for a solo trekking, camping or a road trip. Try new adventure activities, climb up to a hill top and do some soul searching, learn to ride a bike, taste different types of cuisines and meet new people. A solo trip by all means will be the most memorable experience in your life.
Sky Diving
We know, even the idea is scary as hell, but what good is the challenge if it doesn't make you feel a little petrified. We can't promise if it will be like in the movies, but we are sure it's gonna be a hell of an experience!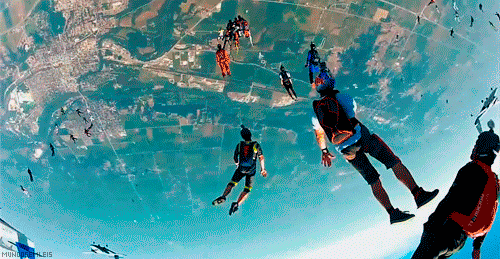 Ask Out Your Crush For A Date
It's time we should give the 'Girls Don't Purpose' mentality a break. If you have had a crush on a guy for quite some time and you think he doesn't have any idea about it even though you have given enough signs, then it's a better idea that you take the first step. And just so you know, guys find it really appealing when a girl makes the first move.
Learn A New Language
Does your partner or best friend speak a different language other than Hindi and English? Learn that language and make them really, really happy. Of course the fun part is you will be able to talk to each other in a language which people around will not understand.
Try A Bikini
We know, not everyone is a bikini fan, some of you might think they don't have the kind of figure to work a two-piece. Now here's the catch, a bikini challenge will compel you to lose weight and also as they say trying something new helps you discover a different side of yourself. So, what are you waiting for, get prepared to surprise yourself and everyone on the next beach holiday. So, pull up your socks and get ready to accomplish these challenges. We say the sooner the better. Let us know your views by commenting below. 
--------------------------------------------------------------------------
CROWNWAY-Professional Virgin Hair Online Shop
Lace Frontal Human Hair Wigs | Vrigin Hair Bundles | Closure & Frontal
https://crownwayhair.com