With the recent developments in the realm of design, TV/cinema, art and literature around the world, it's safe to say that the future is female! We recently asked our #Alleygals at work about the shows they think every woman should watch as an inspiration and a reminder of how strong women can be in the face of adversity. Here's a list of 5 recommended series that celebrate fierce women at every turn. Happy binging, girls!
1. The Handmaid's Tale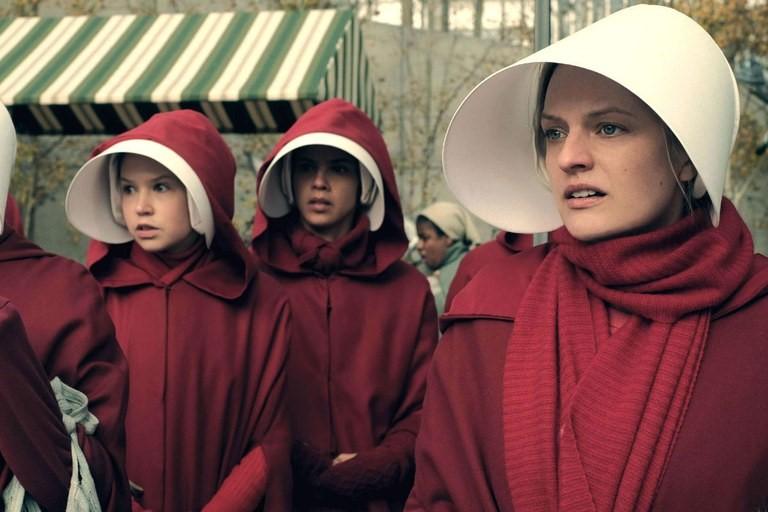 Everything that happens to the women in this award-winning series has happened at some point in history, says the author Margaret Atwood. As you watch this addictive, disturbing series about June, who finds herself in a living nightmare when her country falls to a coup by religious extremists who turn the US into Gilead, you'll realise just how terrifying real world has been – and could become. Under the new regime, women are stripped of their jobs, their money, their families and their rights as they are forced into servitude, either by producing offspring for the sterile Generals and their wives, or, if they're infertile, by becoming house servants or prostitutes. The story revolves around how June, bit by tiny bit, uses all the power at her disposal to slowly chip away at the situation she is put in. 
The Handmaid's Tale has been nominated for 20 Emmy Awards this year, after winning 8 last year including 2017's Outstanding Drama Series. The first season of the television show is based on the novel by the same name, set in an oppressive, dystopian future in the fictional Republic of Gilead. 
2. Harlots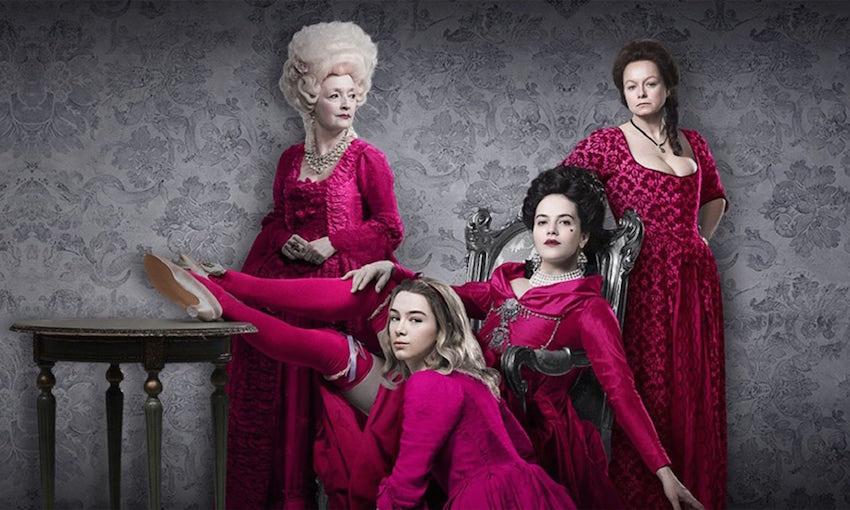 It's set in London in the mid-1700s when 1 out of 5 women were working in the sex industry. As remote as the premise seems, it's dissonantly familiar. You might think you have next to nothing in common with brothel owners and their "girls" in the dirty streets of London in the 18th Century, but this British series might surprise you. As Margaret Wells struggles to move her brothel to a more prestigious area, she comes up against her old nemesis Lydia Quigley, who doesn't welcome the competition in her part of town. Lydia and Margaret have history, we find out, and it's one of the ways this raunchy, gorgeous, hard-hitting show examines the peaks and pitfalls of mother-daughter relationships. Margaret's also got two daughters, who she's hoping will be "taken on" by wealthy gentlemen who will keep them in luxurious gowns and jewels for the rest of their lives. But her daughters have ideas of their own and that's how the story takes shape. Created and written by women, this series provides a fresh perspective on modern-day feminism, even while being set so far in the past.
3. Big Little Lies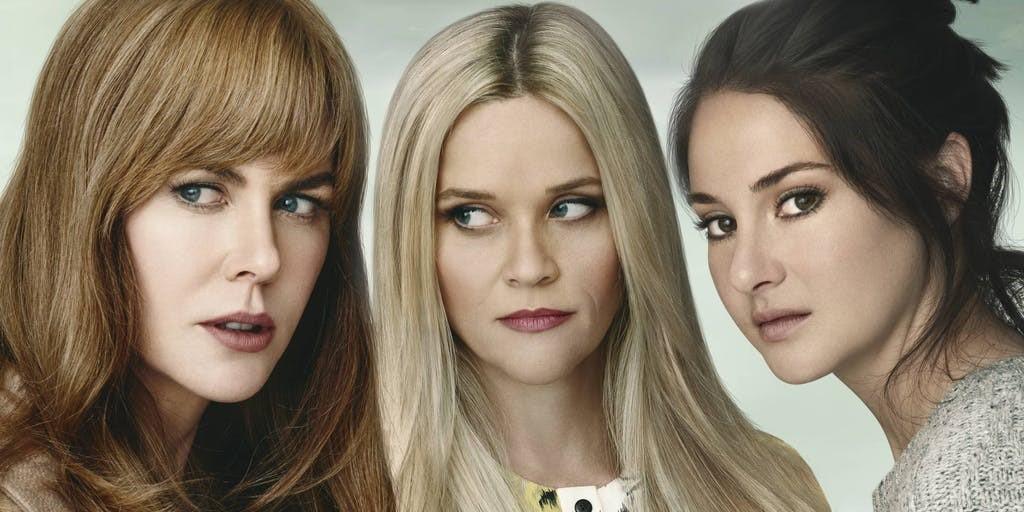 This is the story of five women living in the super-wealthy suburb of Monterey in California. They're all mothers, and they've all got an axe to grind – whether it's over their children being bullied, their amateur drama performance being vetoed by the mayor, or the way other mothers look down on them for having a career. They may have plenty of reasons to be pitted against one another, but, after a murder is committed in town, we find out how, one night, they resolved, in an instant, to unite against the person who represented their single common enemy. Produced by and starring Nicole Kidman and Reese Witherspoon, with Shailene Woodley, Laura Dern and Zoe Kravitz making up the rest of the quintet, this show has won multiple Emmys, Critics Choice Awards and Golden Globes. 
Big Little Lies, adapted from the novel by Liane Moriarty and transferred from New South Wales to Monterey in California, starts with kitchen envy, and a whole load of fun. Gorgeous mommies with heaps of money lead adorable lives in their adorable beachside homes. But, guess what though, maybe they're not so happy after all, all the fund-raising and keeping-up and being perfect can lead to power struggles, insecurities, jealousy and grudges.
4. Grey's Anatomy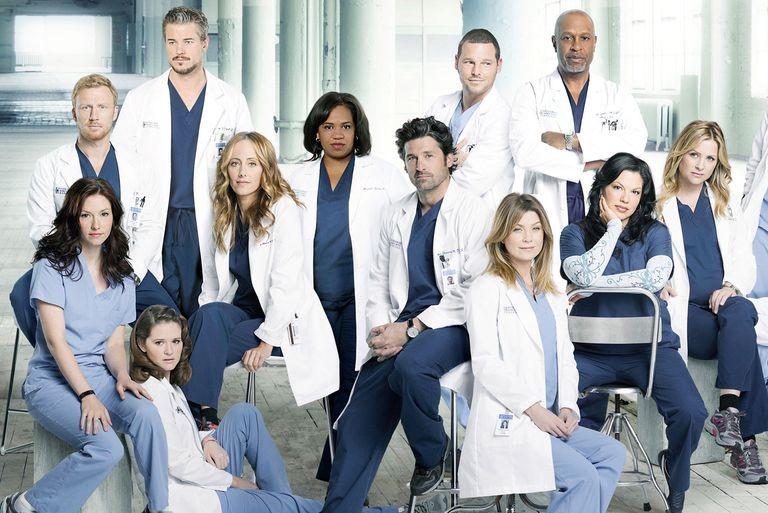 It's not just a sentimental tear-jerker with a brilliant soundtrack. Shonda Rhymes's smash-hit series showcases a host of very real, capable, confused, messy, wise, troubled, careless, pulled-together women – who are all doctors, nurses and other medical professionals. What this means is that, by default, most of the women in the show are ambitious, driven, smart and know how to deal with people, something that not many female TV characters are afforded from the outset. And a lot of them are in positions of power in the workplace, where their decisions are often literally of the life-or-death variety. How many series have you watched where female characters are front and centre of every storyline?  Going into its 14th season, this show not only aces the Bechdel Test – it almost makes a mockery of the need for such a thing.
5. Orange Is The New Black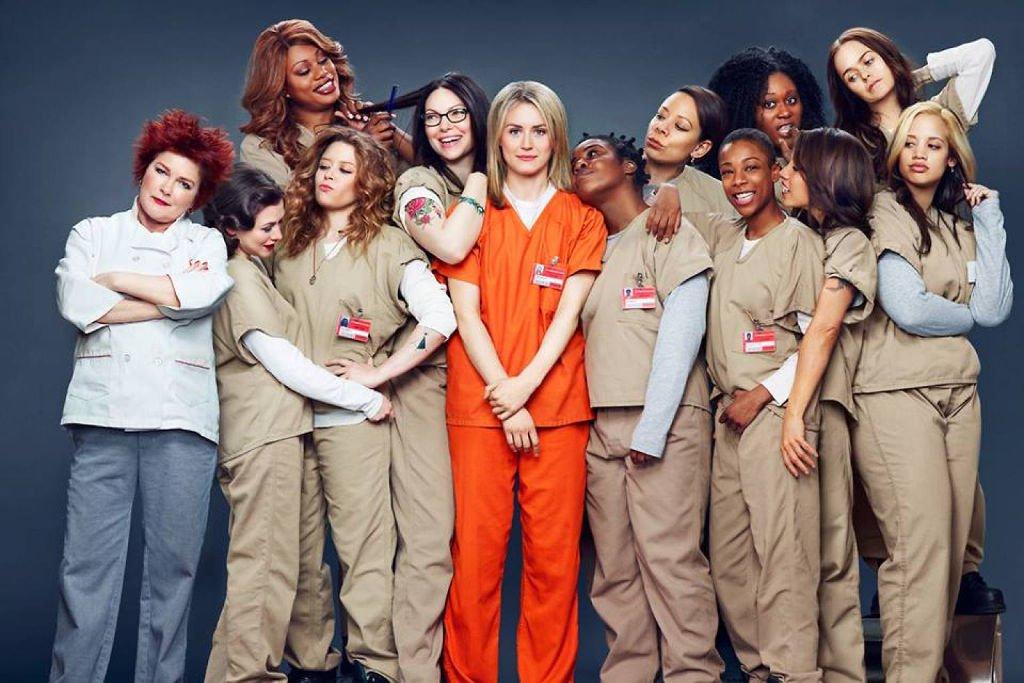 It's empowering; it embodies all types of women and showcases their real-life strugglesin a relatable manner. It's honest, funny, and dramatic.
There are so many strong female leads – women of colour, transgender women, and women of all sizes and orientations. The back stories are nuanced, addressing issues like poverty, the privatization of the prison system, parenting, and getting caught in an inescapable situation. It illustrates that nobody is evil and there are reasons why people are the way they are.
--------------------------------------------------------------------------
CROWNWAY-Professional Virgin Hair Online Shop
Lace Frontal Human Hair Wigs | Vrigin Hair Bundles | Closure & Frontal
https://crownwayhair.com