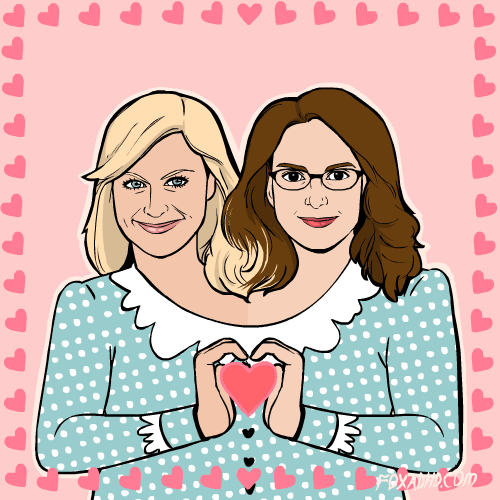 Friends' love is love above all things, right? And this is exactly that time of the year when you can get together and have a blast remembering all those times when you together nailed winged liner or laughed unstoppably at each other's quirks. Let us provide you with some serious Galentine's day party ideas that'll help you relive those crazy AF moments once again with the best women in your life.
First love? Pizza!
Fries before guys but pizzas before everything! Treat yourself to the best gift of all – Pizza! Sit together and relax while the love of your life arrives at your door step. Knock knock! Who's there? – The Pizza Guy.     
Karaoke Party
Let the
girls make their own drinks and sing their hearts out around an atmosphere full
of chocolates, bubbly and all things pink.  
Mean Girls Movie Night
Hello
home time! Get glued to the screen while sipping on cocktails, taking cute
pictures and with Benedict Cumberbatch on TV.  
How about a slumber party?
This is where it all started! Recreate that pyjama party theme and spend the night together just like you used to, until your mom comes and says – it's bed time! 
A Drinking Game
Have one shot every time you hear the word 'single' when you and your girls are out partying wild. 
Art Attack
Spice up each other's living space with some 'epic art pieces' that you paint together while sipping your favorite wine. Seriously! What can be better than a hand painted masterpiece from your friend who can't even hold a paint brush properly.