Ever wondered what's it really like to head one of the biggest fashion houses of India? Meet the #GirlBosses that made FabAlley happen – Tanvi Malik and Shivani Poddar!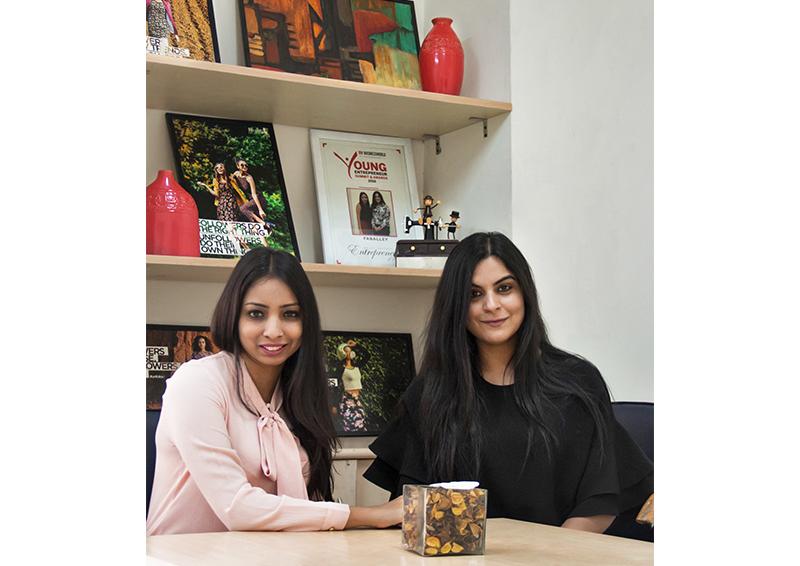 In less than five years, they have created a fashion brand through pure grit and an eye for fashion forward and original style. They are entrepreneurs with a knack for fashion, the original AlleyGals.
 We were lucky enough to catch hold of them in between their busy schedules for a quick chat about their likes and dislikes. Read on to find out more!
Tanvi Malik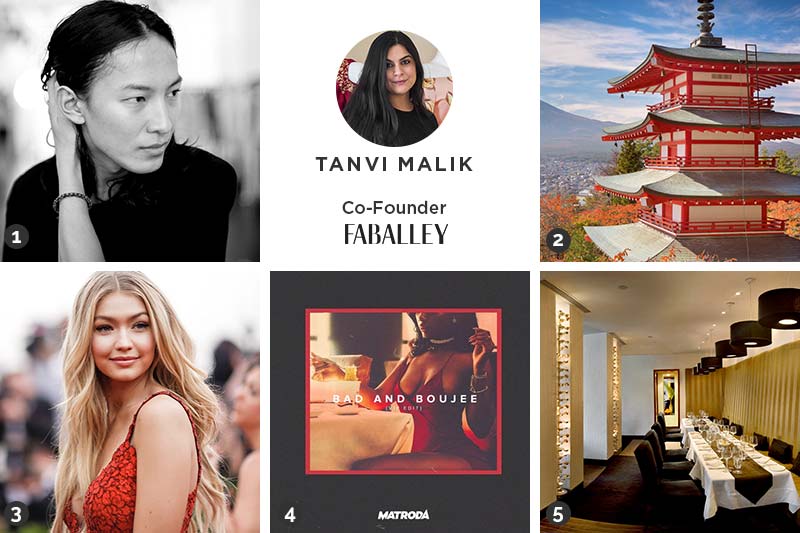 1. Favourite fashion designer and why:   Alexander Wang, because he took fashion up several notches with his mind-bending Athleisureaesthetic, blurring the lines between couture and pret, with his grungy, street-edged style.
 2.  One holiday destination on your radar and why:   Japan, for the mind blowing fashion, envelope-pushing creativity, Murakami and, of course, Sushi.
 3. You would wardrobe swap with:   Gigi Hadid, because her style is cool, eclectic and completely individual. She makes street style look like a teaser for the runway.
 4.  Currently listening to:   Bad and Boujee by Migos
 5. A restaurant everyone must go to and why:   Indian Accent at The Manor, for their contemporary twists on the Indian cuisine, unexpected bursts of flavor and beautiful presentation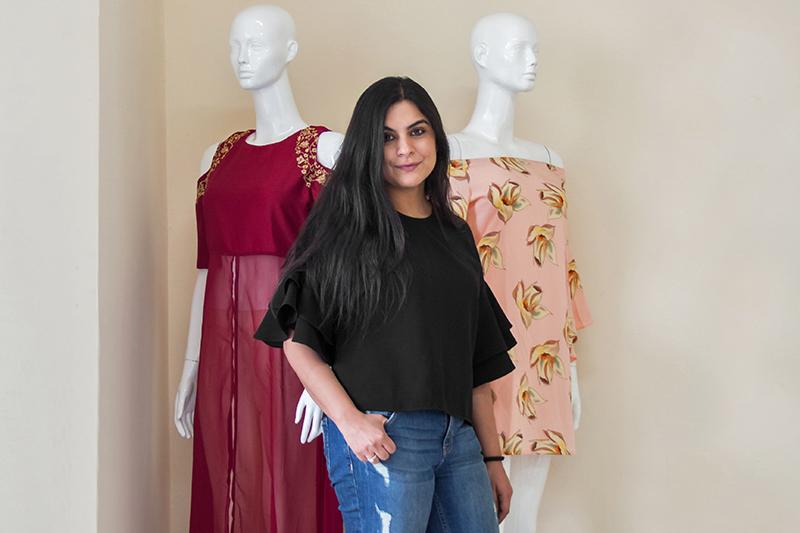 When asked to pick her current favorites from FabAlley and Indya, she picked  –
FabAlley- Flutter Sleeve Dress – Pink Floral  
Indya- Oxblood Embroidered Cold Shoulder Tunic 
                                                                                                      ——————–
Shivani Poddar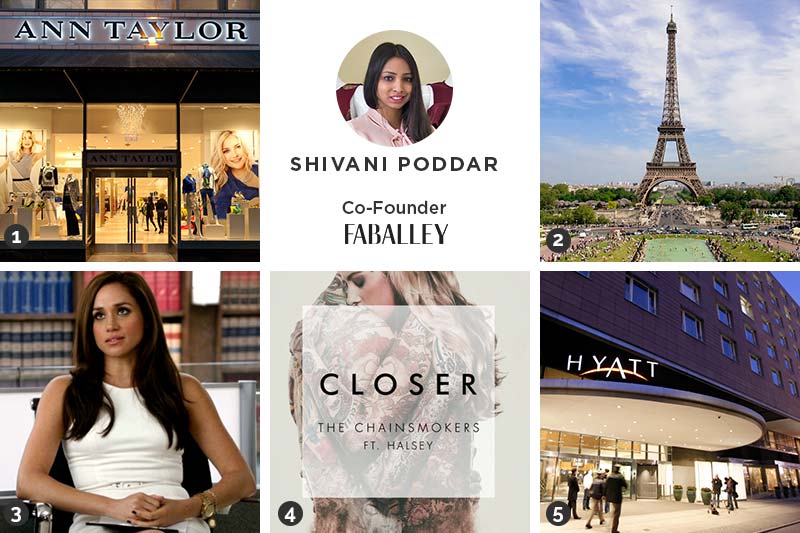 1.  Favourite fashion designer and why:   Ann Taylor, for her timeless pieces that are designed to effortlessly elevate every day style
2.  One holiday destination on your radar and why:   France, for the impeccable fashion, mouth-watering food and out-of-the-world Art. Not to forget the never ending supply of heady 'vin'!
3. You would wardrobe swap with:   Rachel from Suits, because her style game is bang on! She does formal style in a way that makes the whole ensemble just together seamlessly
4. Currently listening to:   Chainsmokers – Closer
5.  A restaurant everyone must go to and why:   T.Ks Oriental Grill at Hyatt, for their lip-smacking Live oriental food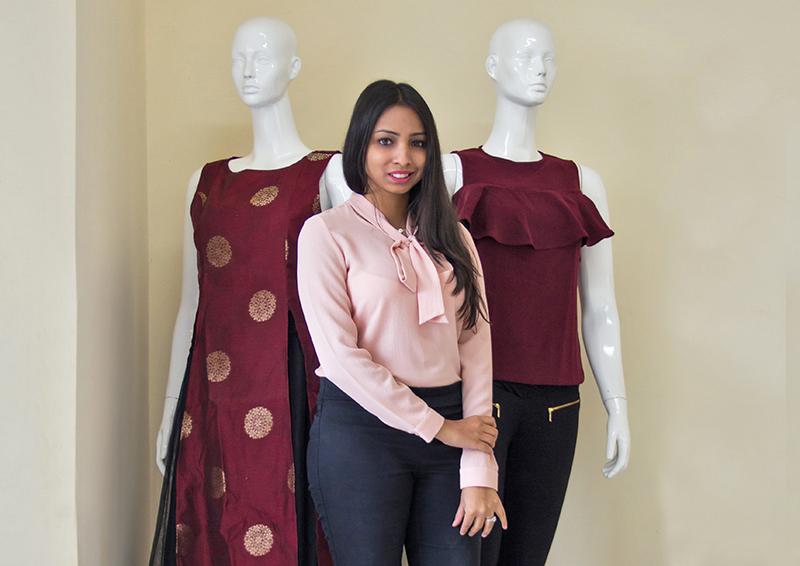 When asked to pick her current favorites from FabAlley and Indya, she picked  –
FabAlley- Ruffled Cold Shoulder Top – Wine
Indya- Oxblood Foil Print Silk Tunic 
 Credits:
Photography by Amal Mourya
Styling by Shweta Yadav